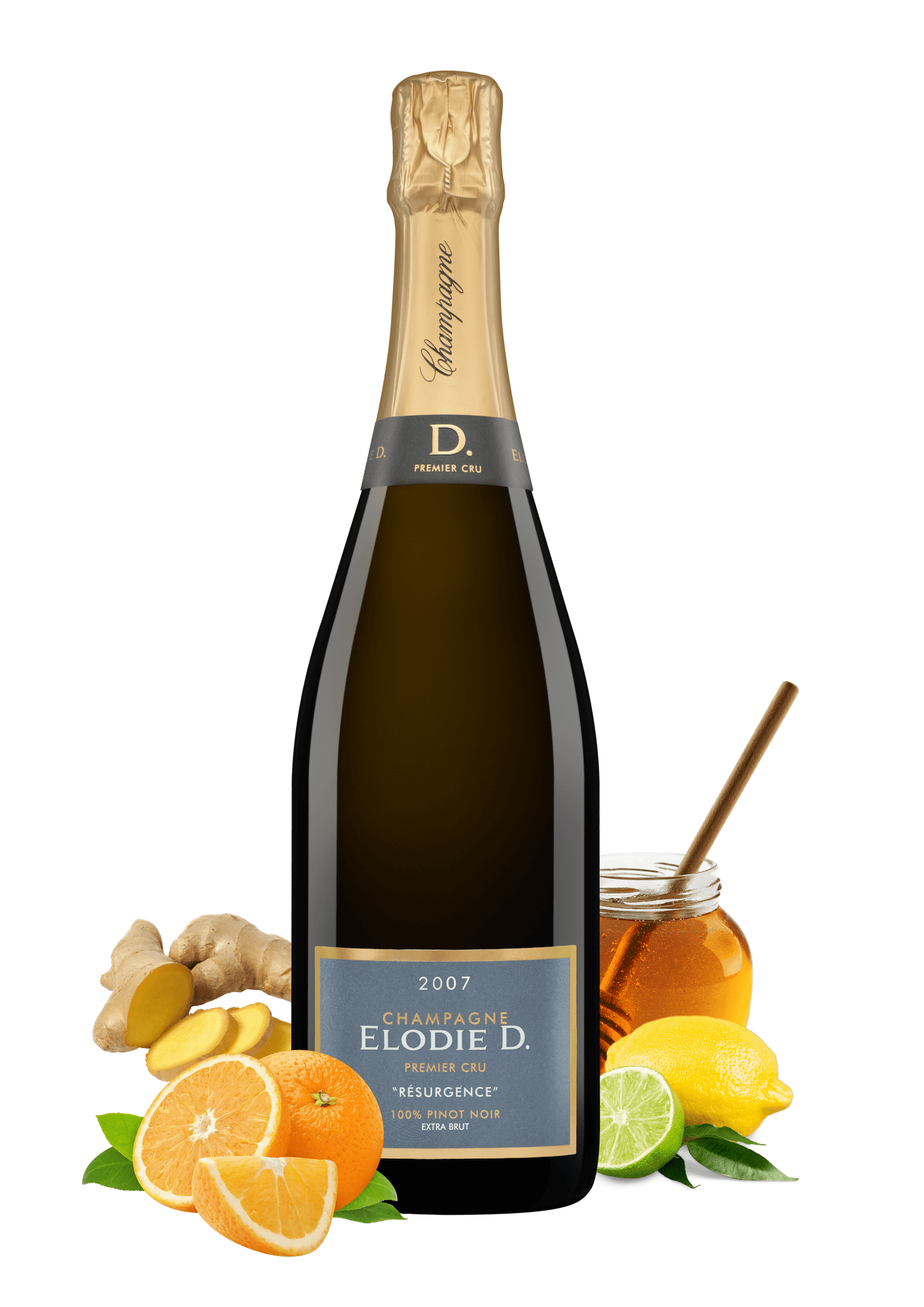 Dosage: Extra Brut 3g/L
Varietal: 100% Pinot Noir – Blanc de Noirs.
Terroir: Écueil – Premier Cru (Montagne de Reims).
Plot in a place called "Gillis" planted in 1971.
Vinification : No chaptalization, indigenous yeasts, fermentation and aging in oak barrels (from our family woods of Ecueil), no filtration or fining, use of only natural grape sugar for foaming and disgorging.
Aging : 15 years on lees after drawing in April 2008.
Limited production: : 1980 bottles.
Viticulture : Environmental culture for 20 years at the estate.