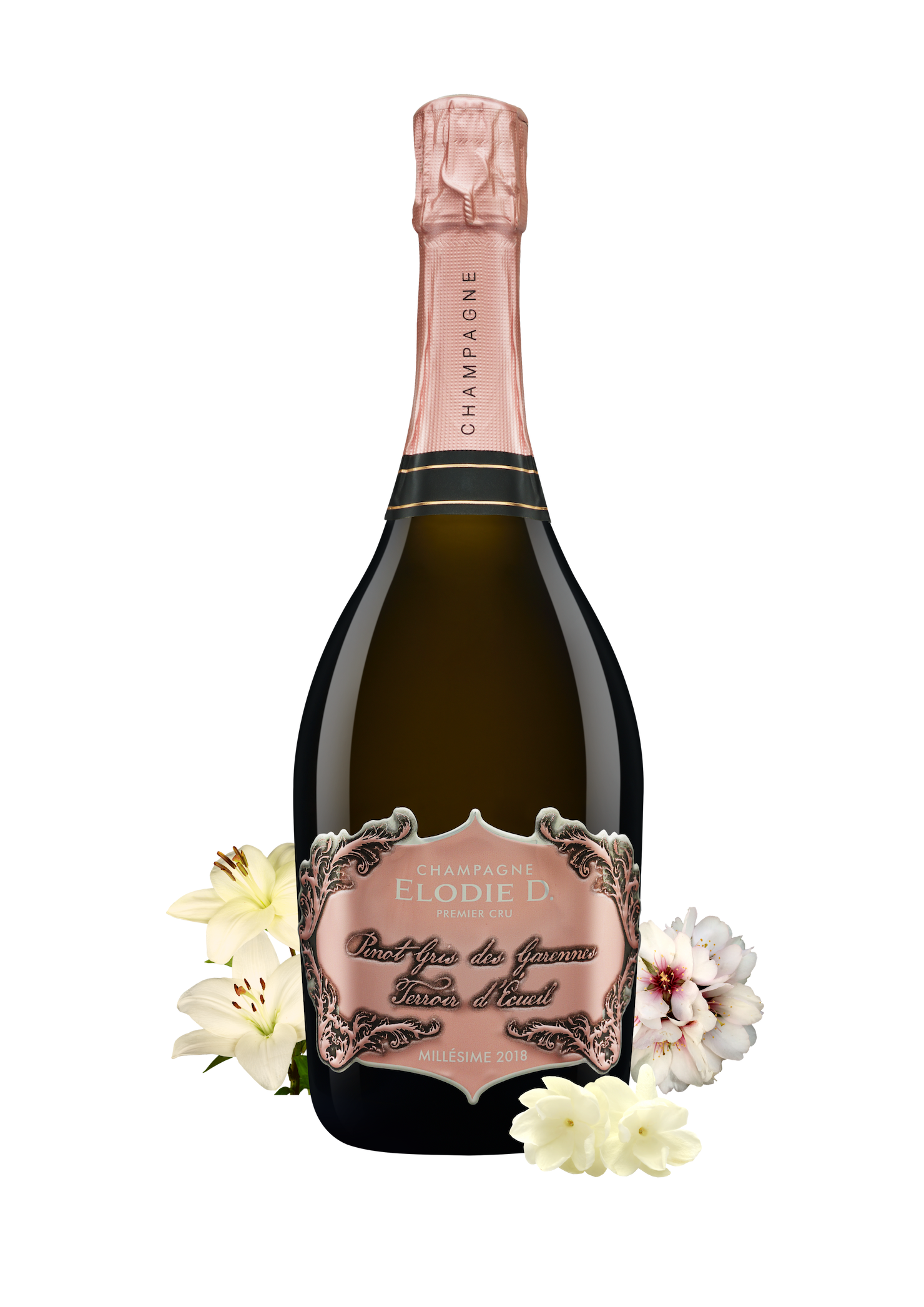 Dosage: Extra Brut 3g/L
Varietal: 100% Pinot Gris.
The Pinot Gris grape variety represents 0.003% of the Champagne grape variety and is one of the region's oldest grape varieties (alongside Arbane, Petit Meslier and Pinot Blanc).
Vigne : cuvée parcellaire lieu-dit  » Les Garennes « , sol sableux  Âge de la vigne : 10 ans
Terroir: Écueil – Premier Cru (Montagne de Reims).
Vinification : Fermentation and aging for 6 months in oak barrels from our family Écueil woods
Aging : 4 to 5 years on lees after drawing February 2019
Limited production: : 700 bottles
Certifications Sustainable Viticulture in Champagne and HEV.